Charlotte Newton
Winemaker & Wine Educator
Certified Provider of
The Wine and Spirit Education Trust (WSET®)
in the Margaret River region.
The Wine and Spirit Education Trust (WSET®) </strong>provides high-quality education in wines and spirits to more than 43,000 people every year around the globe. It was established in London in 1969 and currently offers its prestigious wine courses in over 55 countries and 16 languages. The WSET® has become the foremost international organization in the field of wines and spirits education, and offers a suite of sought after qualifications that are considered to be the gold standard in wine education.
WSET Level 2 Award in Wines – 6 week course
Thursday evenings 30th May to July 4th 5.30pm-8.30pm
$880
WSET level 3 Award in Wines – 11 week course
Monday evenings 20th May to 29th July 5.30pm-8.30pm
$1390
WSET is ideal for:
Advancing your career in the wine and spirits industry.
The Institute of Masters of Wine recognizes the WSET® as preparing students for the rigorous Master of Wine program.
Wine enthusiasts who wish to feel more confident about buying choices.
Providing industry employees with the skills necessary to make wine and spirit recommendations to customers
Providing supervisors with the authority and confidence to make informed decisions to management.
Learning a systematic way of tasting wine that lets you professionally assess wines for quality and price.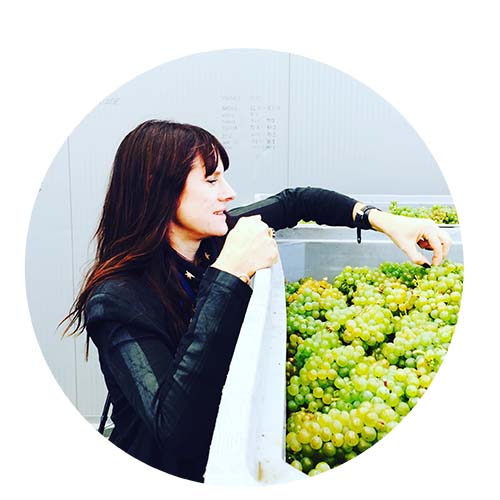 Raised in New Zealand, Charlotte was introduced to wine by her parents travelling around New Zealand wineries. These early experiences left Charlotte with a fascination for wine, and planted the seed for her future career.
Charlotte graduated from Lincoln University with a Post Graduate Diploma in Viticulture and Oenology in 1997. After completing her degree, she moved to Australia for a harvest and 19 years later is still there.
Charlotte completed vintages in the Hunter Valley, Barossa and Yarra Valley. Eager to gain international experience Charlotte travelled to France to complete vintages in the Languedoc and later Chablis where her Chardonnay fascination began leading her to one of the greatest Chardonnay regions in Australia, Margaret River. Over the next 5 years she became intimately familiar with Margaret River Chardonnay as a winemaker at Devil's lair Winery.
In 2009 combining her practical and technical knowledge Charlotte began lecturing winemaking and sensory evaluation at Curtin University , Margaret River. A few years later she started her own wine education business teaching WSET courses.
Charlotte continues to lecture for Curtin University, South Regional Tafe, teach WSET courses and make wine.
Charlotte lives in Margaret River with her husband and 3 children.